WILDFLOWER PROJECT
If you wish to receive a newsletter regarding the Wildflower project
and other Hummingbird Horizons' information and events,
please email your request to Suzanne: hummingbirdsuz@yahoo.com
Suzanne can be reached by phone: (970) 308-1415
ABOUT OUR ORGANIZATION

The Wildflower Habitat Project is a grassroots organization designed to educate the community about the balance of the eco-system in relationship to native plant life. The Fairbrooke Heights Detention Pond is the site chosen for developing an outdoor classroom that can be utilized by the school district and the community.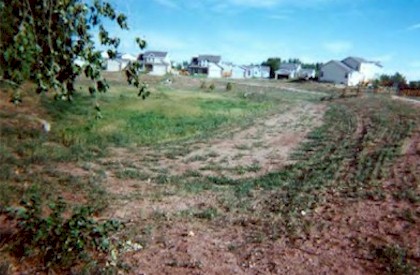 MISSION STATEMENT
The Wildflower Habitat Project is dedicated to educating the community about the importance of native plants to the high desert ecosystem. The rescue mission serves as an advocate for native plants that are destined to be destroyed by development. Our goal is to save and transplant as many of these plants as possible. The Earth Day celebration is designed to encourage hands on experience to help honor and beautify Mother Earth in an urban area. The vibration of love that radiates out through these plants is like music and the beauty of their bountiful color is a feast for the eyes.
WHAT INSPIRED THE PROJECT?
At one time the area was thick with old stands of yucca, sage and rabbit brush. The city had re-excavated the area in 2000 in response to the flood. The grass that was planted by a private landscaping company never germinated and 15 of the 16 trees they planted died. We decided to give only love to the area to ensure her beautification. In many ways it feels like Mother Earth has undergone major surgery and this project is like hospice. Everyone involved helps to nurture and honor her healing. I believe that the energy and intention of this project vibrates out on a much grander scale than the six acres involved.
GOALS
The objectives of the Wildflower Habitat Project are to:
1. Provide an annual Earth Day Celebration for the community to participate in.
2. Rescue native plants from areas scheduled for development.
3. Provide a space in which to nurture plants native to Colorado.
4. Serve as an inner city natural eco-system to attract local wildlife.
5. Increase awareness of the purpose of native plants within the community.
6. Create an outdoor classroom for students to identify plant species.
7. Beautify a natural open space for community use.
8. Reduce pollution and vandalism through developing vested interest in students.
9. Provide an activity to enhance neighborhood community.
10. Yield opportunities for people to give expression to their expertise in gardening.
11. Furnish opportunities for local businesses to sponsor Earth Day Activities.
HOW TO GET STARTED
1. We need people who are willing to help us rescue and transplant native species scheduled for development.
2. We need people who would like to lend their guidance in determining which plants should be introduced in the five phases of planting.
3. We need people who are interested in being on the board/weeding committee. Thursday evenings 7:00 pm during day light savings time.
4. Musicians who are willing to help fill our Earth Day celebration with uplifting, inspirational sounds.
5. Help with flyers and networking to make people aware in our community.
Thanks to everyone who contributed to the project.
Conscientious Developers
Jessica and Bob Dabkowski, Paula Theele, Mike Webber/Keller Williams
Thanks also to Vickie Wagner/BLS Development, John Prowty/Lagunitas Co., and Joey Porter/Caldwell Banker for providing sites.
A special thanks to:
Matthew Harmon, Jessie Benson, Linda Hoffman, Peggy Oyama, Trish Miller, Stephen Zuber, Gwen Nirschl, Jennifer Hinger, Tricia King-Saulnier, Sonja Geoghegan, Aspen Karen Fischer, Emily Kinder, Markham Rougé, Josh Robinson, Ben Robinson, Matt Robinson, Erin Wickcliff, Faith Ladue, Michelle, Tom White, Peggy Griffith, Wayne and Judi Brown, Paul Levine, Wirt Wolf, Steve Eulberg, Colleen Crosson and friends, Cattail Bob, Stephen Hatch, Carla delMar, Terri Camp, Wendy Serour, Claudia Schaffer who gave of their time, energy expertise and enthusiasm. Gulley's Greenhouse for providing plants and Del Bernhardt for delivering wood chips, Barb Patterson and the Front Range students, Pioneer students and the Daisy Scouts.
This song continues to inspire the work that I do on the Wildflower Habitat Project.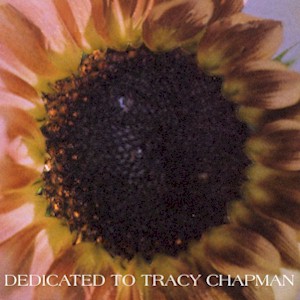 The Rape of the World
written by Tracy Chapman and released on her album New Beginning (1995)
Mother of us all
Place of our birth
How can we stand aside
And watch the rape of the world

This the beginning of the end
This the most heinous of crimes
This the deadliest of sins
The greatest violation of all time
Mother of us all
Place of our birth
We all are witness
To the rape of the world

You've seen her stripped mined
You've heard of bombs exploded underground
You know the sun shines
Hotter than ever before
Mother of us all
Place of our birth
We all are witness
To the rape of the world

Some claim to have crowned her
A queen
With cities of concrete and steel
But there is no glory no honor
In what results
From the rape of the world
Mother of us all
Place of our birth
We all are witness
To the rape of the world

She has been clear-cut
She has been dumped on
She has been poisoned and beaten up
And we have been witness
To the rape of the world
Mother of us all
Place of our birth
How can we stand aside
And watch the rape of the world

If you look you'll see it with your own eyes
If you listen you will hear her cries
If you care you will stand and testify
And stop the rape of the world
Stop the rape of the world
Mother of us all
Mother of us all
Mother of us all
Mother of us all